The Eldred Rock Lighthouse Preservation Association (ERLPA) is a non-profit organization in Haines, Alaska.  We collaborate with the Marine Exchange of Alaska,  and the Sheldon Museum and Cultural Center in Haines.  Our purpose is to preserve and maintain the historic Eldred Rock Lighthouse located in Lynn Canal in Southeast Alaska.  Eventually we hope to be able to offer visitors access to the lighthouse.
Eldred Rock Lighthouse Preservation Association Board of Directors
Pam Randles, President  (2017)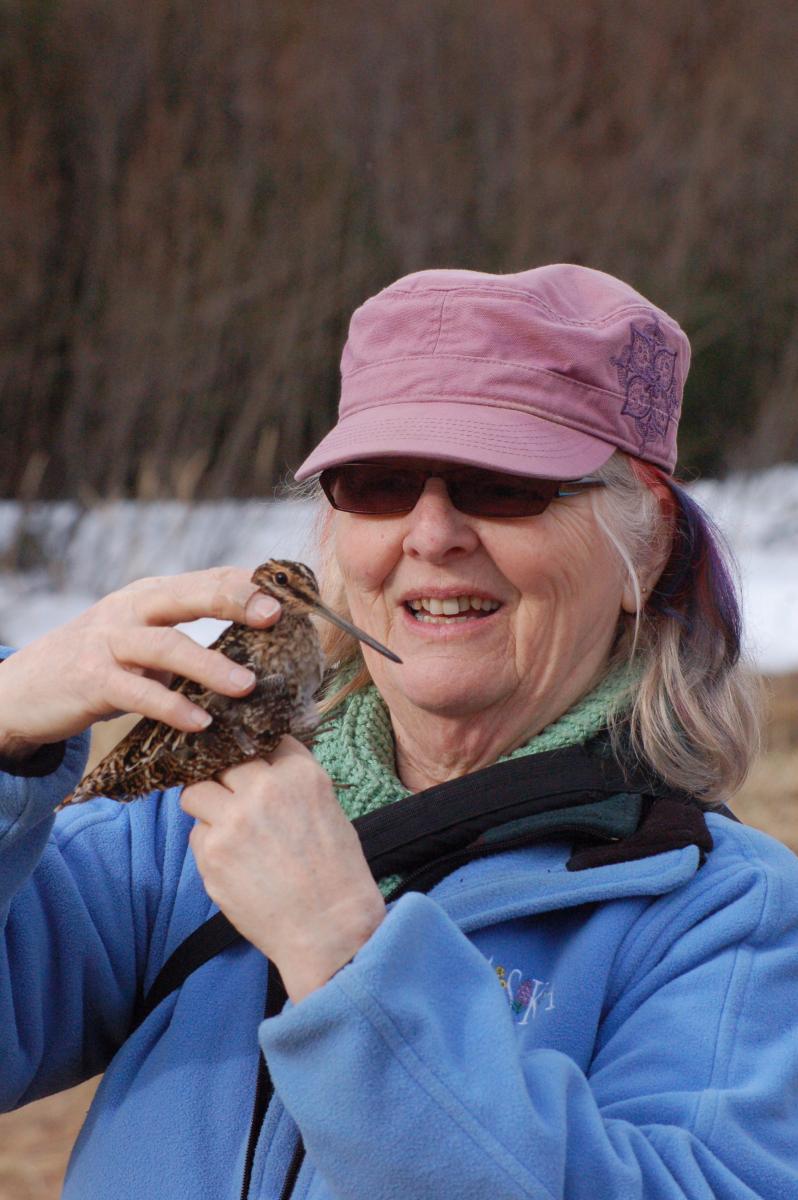 Pam has been a resident of Alaska for over 40 years.  She loves the beauty and wildness of the state along with the can do attitude of its people.  She holds a Masters Degree in Science Education and has been a teacher since 1980.  She taught in rural Alaska for 15 years and in overseas schools for 14 years.  She currently works for the Takshanuk Watershed Council as its Education Director.  Her interest in Eldred Rock goes back about 15 years.  She has been researching the story of the wreck of the Clara Nevada on Eldred Rock in 1898 under mysterious circumstances.  She collaborated with Daniel Henry to write and produce a play about the wreck, Ghost Ship Rises. In the summer she works as a Naturalist Guide for Alaska Nature Tours.  In addition to the Eldred Rock Lighthouse Preservation Association, she is also President of the Alaska Chilkoot Bear Foundation.  
Merrill Lowden, Vice-President (2016)

After earning her law degree, Merrill arrived in Dillingham, Alaska to serve as a volunteer attorney with Alaska Legal Services.  Thereafter, she practiced law in several Alaska communities from Ketchikan to Barrow,  once again served as a volunteer attorney with the Peace Corps in the Solomon Islands, then settled in Juneau in 1990.  After 19 years with a private Juneau firm, she capped her 33-year practice with 2 years as a municipal attorney for the North Slope Borough.  Merrill retired to Haines in 2010 where she has been remodeling a small home and tinkering with woodwork and photography.  Merrill also holds an M.A. degree in history, enjoys historical research, and has published several articles.  She is fascinated with the maritime history of Lynn Canal and the prospect of restoring the Eldred Rock Lighthouse
Michael Marks, Secretary (2016)

Michael first saw Eldred Rock Lighthouse while traveling to Haines on the ferry in 2002.  The remote location and its stunning beauty triggered thoughts of what life would be like as a keeper.  With a team of volunteers and  members of the Marine Exchange of Alaska he participated in the most recent  Structural Assessment of the Eldred Rock Lighthouse.  Michael retired from the City of Santa Clarita in 2008 as the Cultural Arts Supervisor where he was responsible developing the cities first cultural events and Art in Public Places.  He serves on several local boards which include the Tourism Advisory Board, Sheldon Museum, Hammer Museum, American Bald Eagle Foundation and is president of the Alaska Arts Confluence.
Jim Shook, Treasurer (2018)

For more than 61 years Alaska has been Jim's home. In that time he has spent much of it on the water. Jim and his father fished for King crab commercially, and Jim has been a seal hunter and subsistence fisherman.  He has an A.A. degree in police science and a B.S. in Criminology. He is proficient at welding and carpentry and have about every tool one needs for a project in steel or wood. He was an Alaska State Trooper and Corrections Officer and retired from the State of Alaska in 1999. He has been a resident of Haines off and on for 40 + years, most recently for the past 13 years. He is Vice President of the Board of Trustees of the Sheldon Museum and Cultural Center and have been on the Board since 2002. He is also President of the Chilkat Valley Historical Society and on the Board of the Eldred Rock Lighthouse Association. Jim has volunteered at the American Bald Eagle Foundation since 2001.
Keith McPencow, Director (2016)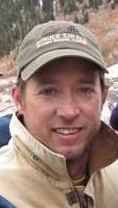 At age 8, Keith read Gentle Ben by Walt Morey, a story of a boy and his relationship with a Grizzly Bear, and knew that one day he would live in Alaska. He was born in the City of Chicago, but spent lots of time with his extended family recreating on lakes in Wisconsin, rivers in Michigan, and along the shore of Lake Michigan.  After attending college in Ohio, and living a rural life, he first visited Alaska in 1998, hiking in Denali National Park, and fishing and traveling around the Kenai Peninsula. The next year he started to work seasonally in the Denali area, holding such jobs as Bus Dispatcher, Tour Driver, Carpenter, and many roles with one of the leading non-profits in the area, the Denali Foundation/Denali Education Center. In 2012, after visiting the Juneau area for the third time, he decided to make the state capital home.  Living on a 37 ft sailboat, Keith enjoys spending lots of fun days outside in the rain forest climate, boating, hiking, gardening, taking walks with his dog The Dude, fixing up houses, and working on his private pilots license.
Phyllis Sage, Director (2018)
Phyllis was born and raised in Haines, and studied international business and business management.  For the last 12 years she has owned and operated a Bed and Breakfast in Haines and worked as office manager and purchase agent for the local utility.  Prior to that she operated a restaurant.  Phyllis has served on many boards in Haines and is a founding member and the  Executive Director of Haines/Klukwan Safe Homes, a non-profit corporation
Aly Zeiger, Director
Aly grew up in Juneau and Haines. Pursuing a career that combines her life-long love of history and the outdoors, she studied at the Evergreen State College to become an archeologist. She currently works at the Haines Sheldon Museum as a Collections Assistant.
Kevin Woods, Director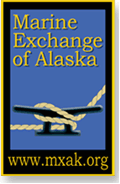 Our Partner, Marine Exchange of Alaska
A non-profit maritime organization established to serve the Alaska maritime community
by providing information, communications and services to ensure safe, secure, efficient
and environmentally responsible maritime operations.
Jonathon Wood, Marine Exchange of Alaska Representative

Originally from Kentucky, Jonathan joined the Marine Exchange staff in May 2014. After graduating from Transylvania University in Lexington, KY in 2004 with an Economics degree, Jonathan spent a few years working with a local wealth management team at UBS Financial Services. When a career based around the stock market lost its luster, he decided to pursue his passion for the outdoors by relocating to Southeast Alaska and taking a job as a rafting guide in the spring of 2007. This "temporary summer vacation" turned into a 6+ year career in the outdoor industry working in such capacities as a mountain/raft guide, wilderness therapy field instructor and tour manager. In 2013, Jonathan hung up his guide hat and relocated from Haines to Juneau and, shortly thereafter, joined the Marine Exchange team